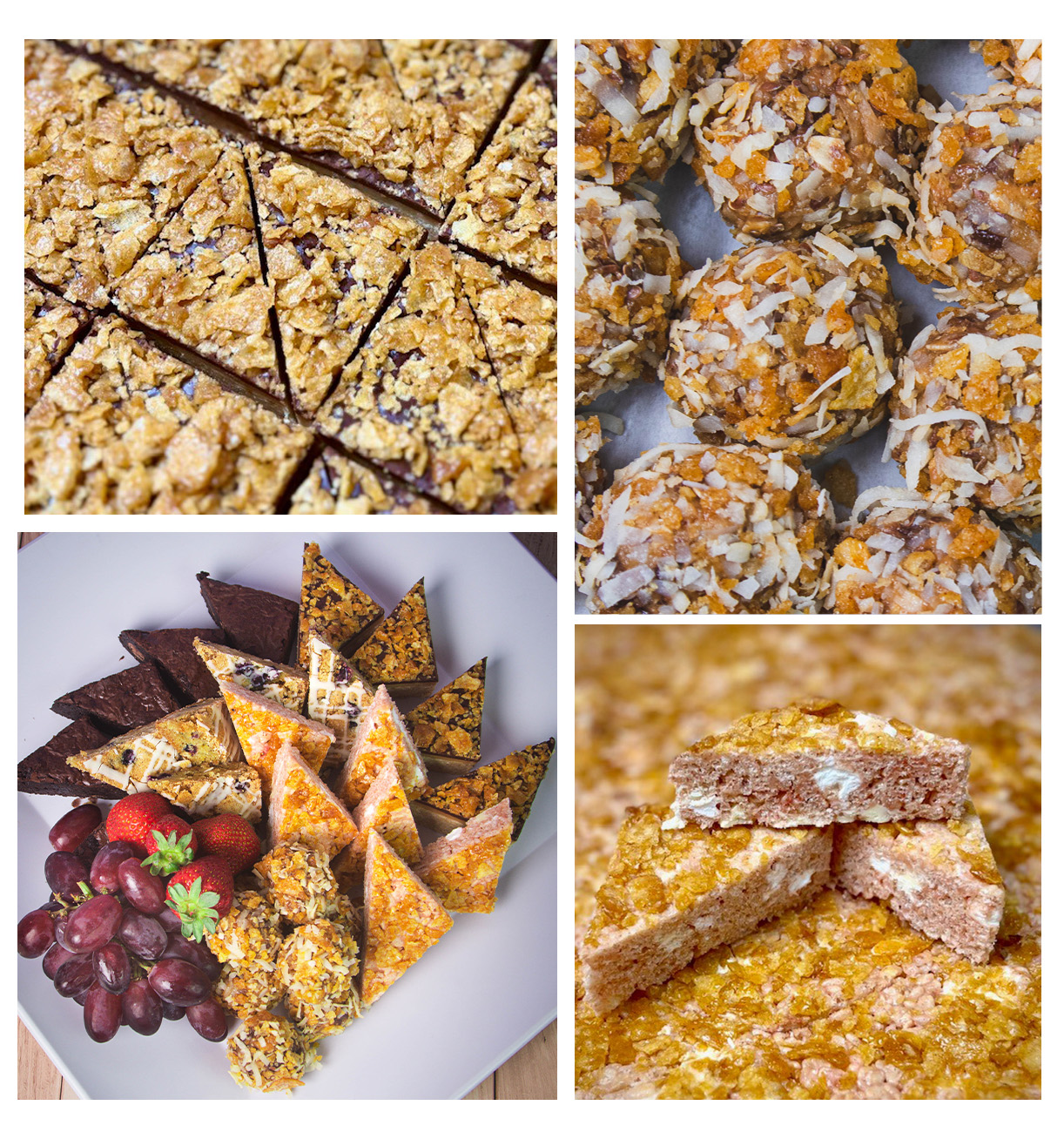 12 Sep

NO MORE COOKIES!…

…said the client on the third day of their 3-day program. I love cookies, you love cookies, we all love cookies. That's why they're the default dessert of most corporate lunch packages. But enough is enough.

We understand that you might need a break from our Taterdoodle cookies once in a while or just want to mix things up. That's why we're proud to present the Taterdoodle Bars & Bites platter. This no-upcharge alternative is a great addition to our menu. Memorably delicious, cute as a button, and of course they include our inevitably famous Kadillac Krispies.

When ordering online, simply choose cookies or Taterdoodles Bars and Bites. When ordering via email or phone, just ask us (if we don't ask you). Here's what the display includes:
Kadillac Krispies: Peanut Butter Fudge & Chocolate Rice Treats
Pink Kadillacs– Our new Strawberry version of our classic Rice Treats
Dark Chocolate Brownies
Blueberry & White Chocolate Blondies
PB&T Nuggets – Peanut Butter and Tater Chip nuggets with oats, chia seeds and coconut
These selections are all tree nut-free. We offer a peanut-free alternative upon request.