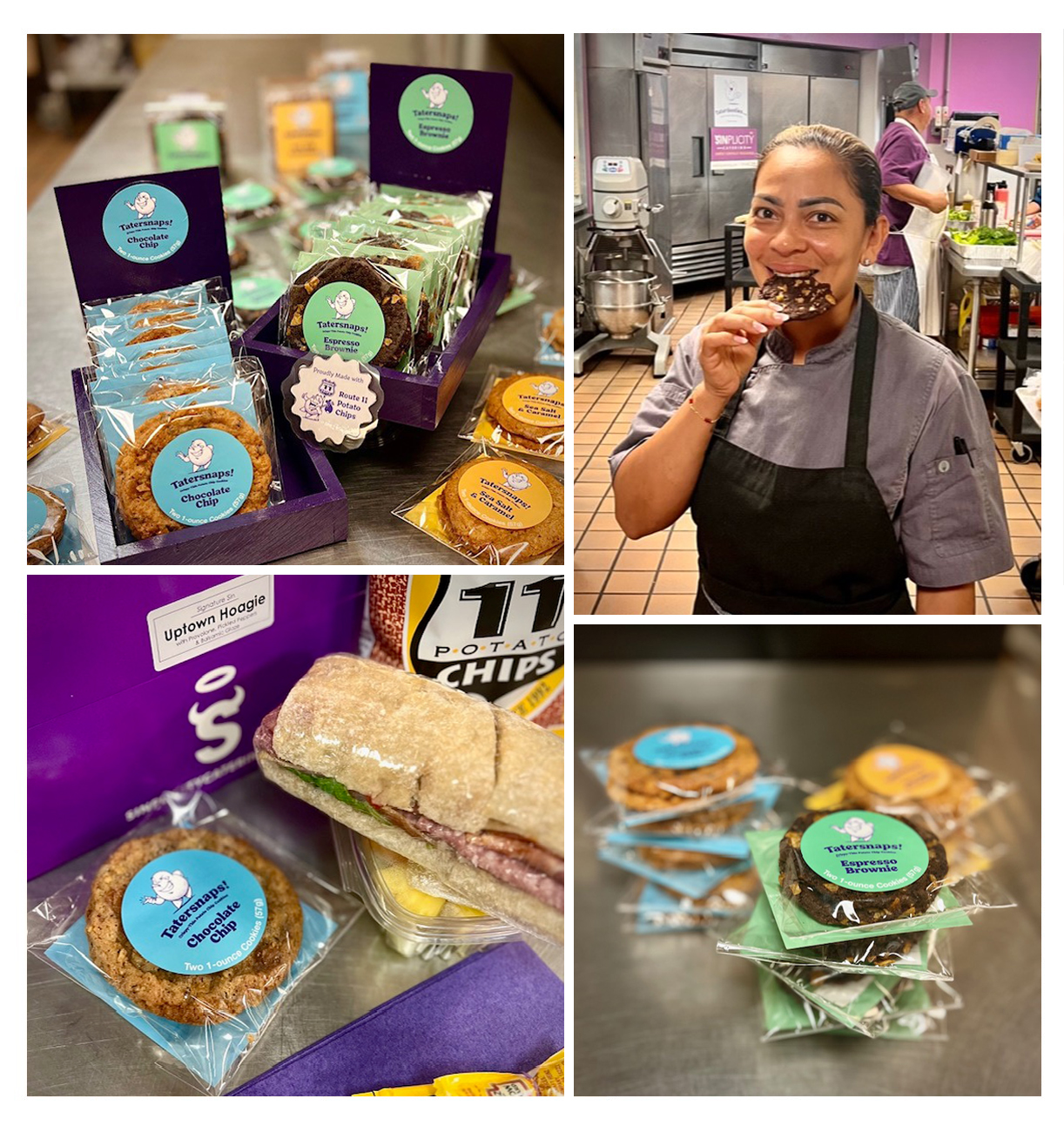 25 Jul

Yesenia says: "Here come Tatersnaps!"

Hopefully, all Sinplicity fans and clients have enjoyed a Taterdoodle by now. Your response has been so positive that we've developed a version for retail shelves. Coming soon to a store near you: Tatersnaps! Crispy-Thin Potato Chip Cookies.

These delicately crunchy rewards have to be tasted to be believed. We actually prefer the crisp texture, and they have the added benefit of not going stale. Taterdoodles, as a fresh-baked, eat-it-now creation, are meant to be eaten within a day or two of leaving the oven. 'Snaps! stay fresh and tasty for an extended period.

So that we can share these new things with you, we'll soon be incorporating them into your lunch & entrée boxes. This is the only place they'll appear from our kitchen, and they'll be plainly labeled to avoid confusion.

We're really excited about this new product, especially since the first place that they'll be sold at retail is at the Route 11 Factory Store. They'll be on their shelves any minute now. After that, World Cookie Domination can't be far behind.

Yesenia Torres is our first and original Taterdoodle employee. The pride of San Miguel, El Salvador, she leads a team of 3 in the mixing, scooping, baking and packaging of over 3,000 cookies a week. We're proud to have her on the team and thrilled to have her with us as this new venture takes off.