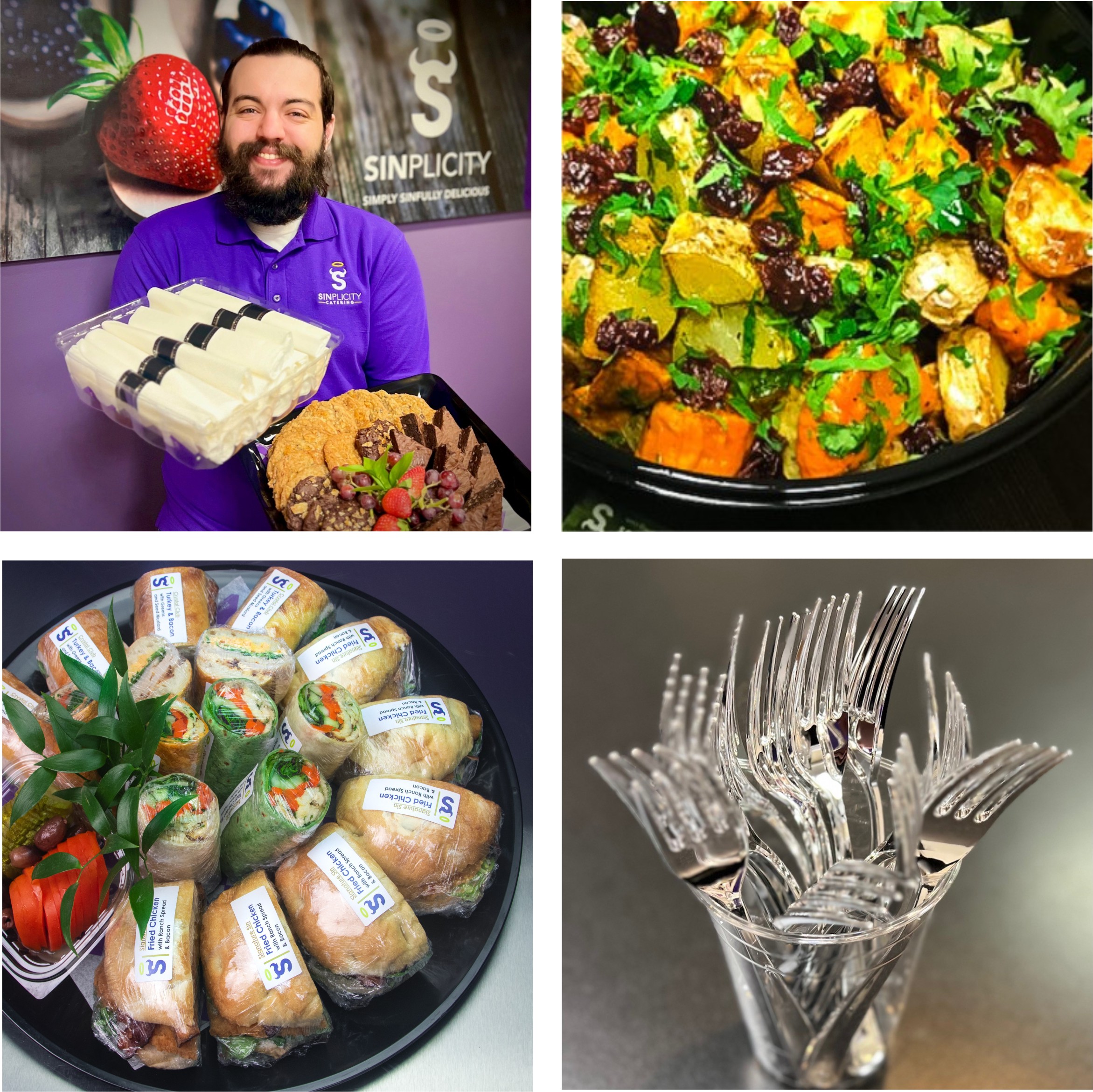 28 Feb

Will Says: "No More Exposed Cutlery"

We've all been there: Going through a buffet and being the 43rd person to stick your hand in the fork trough. Analyzing the things on your plate to make sure you have the tools you need to enjoy your lunch, while the crowd taps their feet behind you. No more! Cutlery roll ups are now the official utensils of Sinplicity. Avoid the cross-touching festival and speed your way through the buffet.

Occasionally, we'll have to send some additional cutlery that isn't in the rollups. Spoons for yogurts and trifles. A second fork for cheesecake and other upscale desserts. Don't worry about a thing. We've got you (and your utensils) covered.

The pride of Christopher Newport University, William Toll joined us as a delivery driver soon after graduation. He quickly took over the server team and his attention to detail has made a big difference in our day-to-day operation. Always ready with a quick solution and a smile, we're proud to have him as part of the management team.