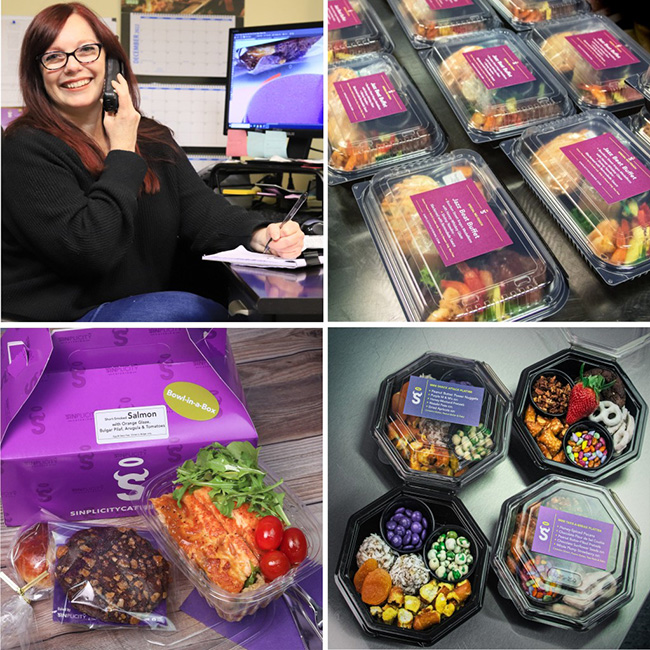 07 Feb

Lisa Says: "No-Touch" is now Grab & Go!

We're proud to introduce our "new" Grab & Go menu items. Cute little boxes to make dining in tight spaces a breeze. Short on time? Keep your guests from having to make a lot of decisions as they go through the line.

During the Covid crisis, we created a line of No-Touch packages to help you avoid shared tongs and cross touching. They've turned into some of our best-selling items. We heard you: some of you don't ever want to go back to traditional buffets. You've discovered a way to avoid big-hassle cleanups and the "what do we do with all of these leftovers" quandaries.

We've renamed the best of our No-Touch items to Grab & Go and incorporated them into our full menu. A printable version can be found here. They're also available by their new names on our Order Online platform.

Lisa Anthony has been the calm voice of reason on the other end of the phone for over a decade. As Operations Director, she keeps us all focused on what's important, catches most of our mistakes before they happen, and remembers absolutely everything about everyone. Without her, we'd have to rename ourselves to Total Chaos Catering Incorporated. We're lucky and proud to have her directing the team and keeping us all out of trouble.