11 Oct

Shanita Says "Breakfast is the most important meal of the day."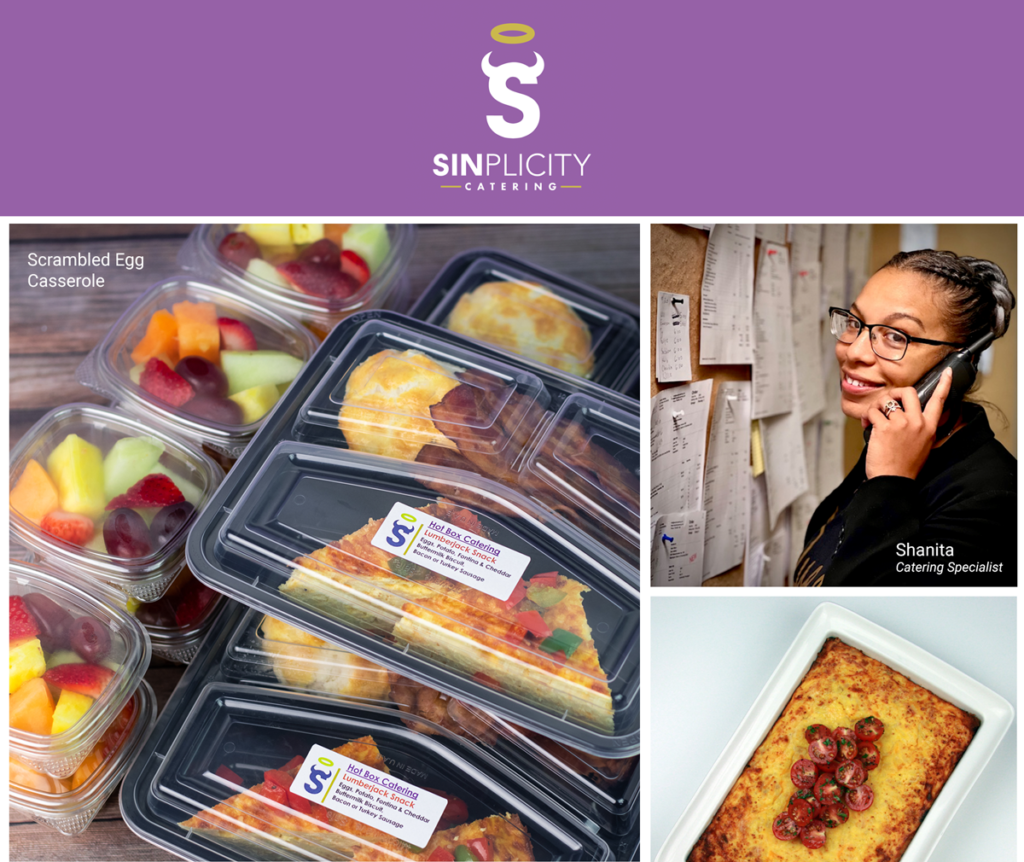 shanita says
Introducing our new quick-read series where Sinplicity Team Members are given a megaphone to share important news about our offerings and such. First up, Shanita!
Shanita is the friendly voice on the other end of the phone that helps you solve your catering problems or tells you when to expect your lunch delivery.
She joined Sinplicity only six months ago, but she's become family or, as she jokes, "at least a distant cousin!" Even in her short time here, Shanita knows her stuff. She's been in the restaurant and hospitality industry for 14 years, which helps, and "customer service is her thing."
Shanita says:
Breakfast is the most important meal of the day (except for Lunch). 
I'm really excited about the new Breakfast Casseroles that we've added to the menu. It seems silly, but serving a good, scrambled egg for drop-off catering is one of the biggest challenges caterers face. It's simple to do at home. It's hard to cook them here and then have them travel to you and still be as wonderful. These new casseroles hold up very well. I think they're actually better after they sit for a little bit.

My personal favorite is the Scrambled Egg Casserole. It has hash browns, fontina, gruyere, a touch of dry mustard and just a HINT of cayenne. We used to call it the Lumberjack's Snack but the name didn't really describe the dish. Check out our menu for more of our casserole goodies."

Check Out Our Breakfast Casseroles